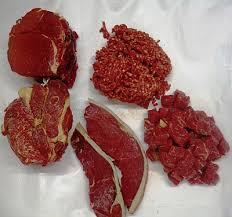 The Dexter Box is an exact portion of the animal so will include 
33% prime cuts e.g.
Striploin/Rib eyes/Rib roast/Topside roast
and 66% secondaries which include..
burgers/mince/stew/brisket
All our Beef is 100% Grass Fed & Finished.
All our burgers and sausages contain over 99% Beef with a pinch of SeaSalt added.